The first time you run the Driving Test Success Windows application after installation you will need to be connected to the Internet and then enter the appropriate "Serial Number" (AKA "Licence Key") included in the order confirmation email sent to you when you purchased - if you can't find the email, please check your "spam" or "junk" email folders.
The "Serial Number" will typically start with "PCD" followed by a product number and then a sequence of unique characters.
e.g. PCD1254-XYZ-1111-2222-3333
When you start the installed software you will see a screen similar to that shown below: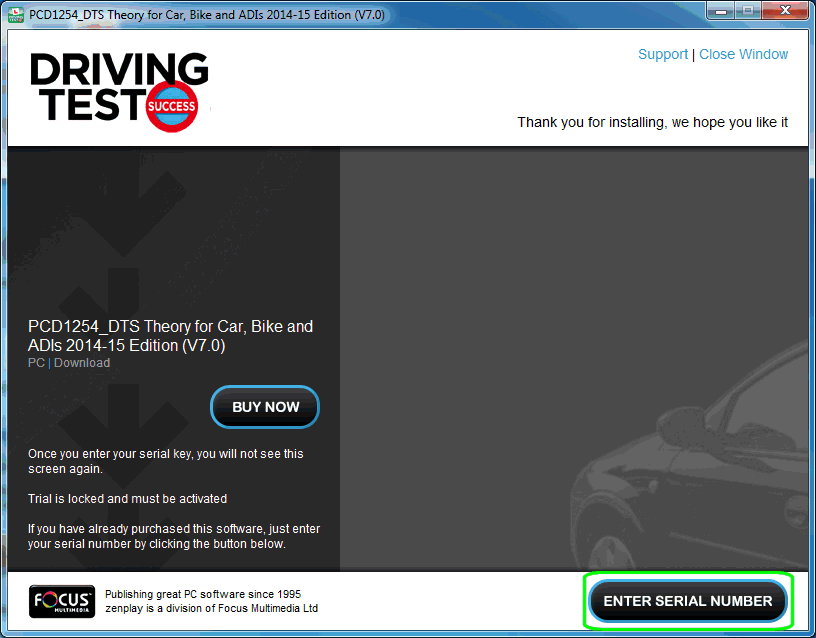 Click the "ENTER SERIAL NUMBER" button in the lower right corner (highlighted in green on the above).
Now enter the whole "Serial Number" from your email into the box below "Please enter your serial" and then click the "Submit" button: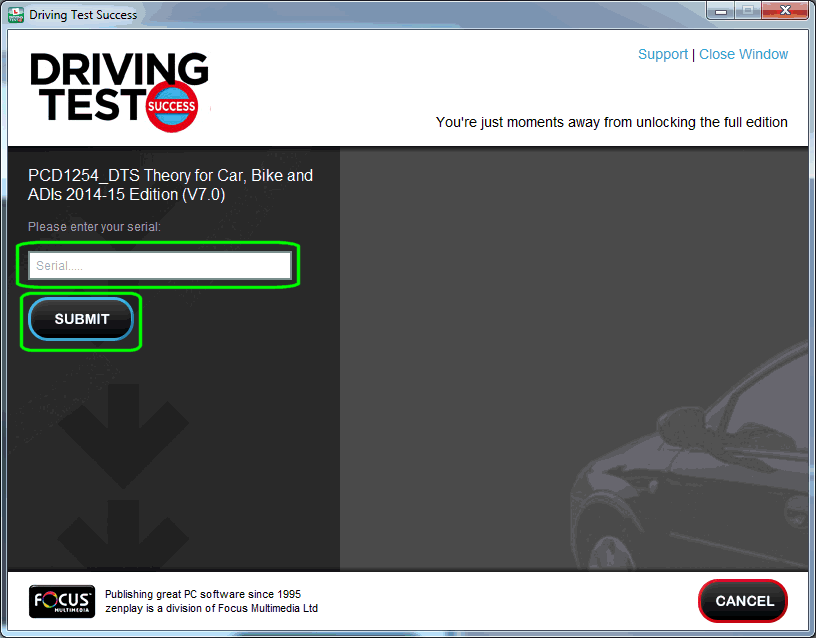 Enter the entire "Serial Number" (e.g. PCD1254-XYZ-1111-2222-3333) exactly as noted in the email - if possible use copy and paste to avoid typing mistakes.
If "unable to connect to any activation server" is reported, check whether you have a firewall installed which is blocking outbound connections to the activation server on the Internet and try again after temporarily disabling the firewall. The following articles provide information on the Windows Firewall:
If you have problems, please contact us noting:
The symptoms and any messages you see displayed
Your "Serial Number"
Or, if you can't find your "Serial Number", your name, order number and order date
The code number displayed when you click the "Support" link in the upper right corner of the applications opening screen